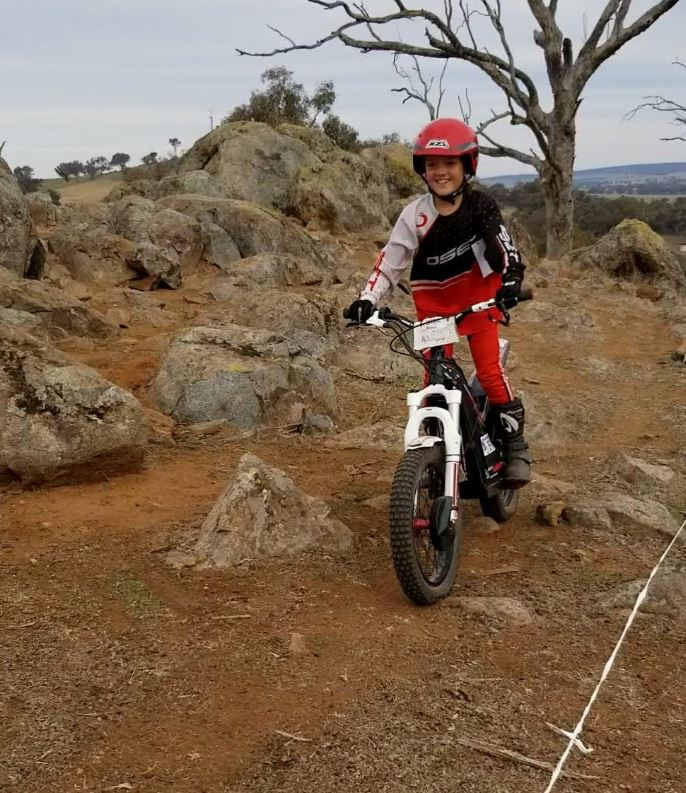 WMCC TRA InterClub Trial Rnd 3 plus OSET Come & Try Trials - Sunday 17th June Mt Kembla 
The Wollongong Motor Cycle Club welcomes all members and TRA Trial Riders, OSET owners and interested families to Mt Kembla Complex for the Wollongong Motorcycle InterClub Trial Rnd 3.
NOTE: Entry will be via the upper gate and using the Top Kiosk and Toilets for the day
WMCC TRA Interclub Competitors

Sign-up from 08:00 - 09:00am, 09:15am Riders Briefing, 09:30am Start Riding

 - No canteen on the day sorry so bring some tucker and drinks!
OSET Bikes DownUnder will be offering kids the chance to 'Come n Try Trials' on separate sections at the event, Kids should be wearing appropriate riding wear or clothing and boots (closed in shoes), Helmets with hair nets can be supplied for first timers! All parents or guardians need to sign in their riders for a Motorcycling Australia Come & Try License for $15 and an indemnity form as well!
OSET Come & Try Trials Sign-up from 9:00 - 10am, start riding at 10:30
KEEP an eye on weather it will run or not HERE!
NOTE: This is a MNSW Sanctioned event so you need to be a member of TRA and have a Motorcycling Australia License to compete in the InterClub Trial, Parent/s or Guardian to accompany and sign on all Juniors, plus observe and mark for their own children.
For more information contact:
Pete Goddard  0419 634 948 or email peteg@oset.com.au
Gary Boniface  0419 545 777 or email garyboniface@bigpond.com
---
Wollongong MCC - OSET Bikes DownUnder